It started with inspiration from this wall art idea at Paislee Press.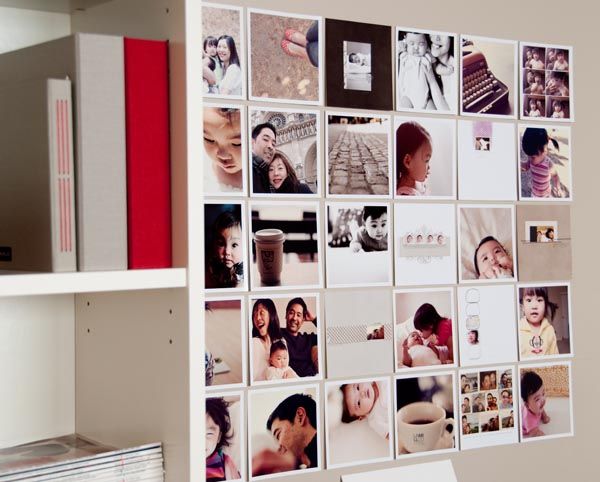 And ended with a piece of metal ceiling tile I had bought for $5 at a flea market!
 
Since my tile is metal I just put magnets on the back of my photos so I can rearrange them or switch them out. You can find the FREE template HERE!